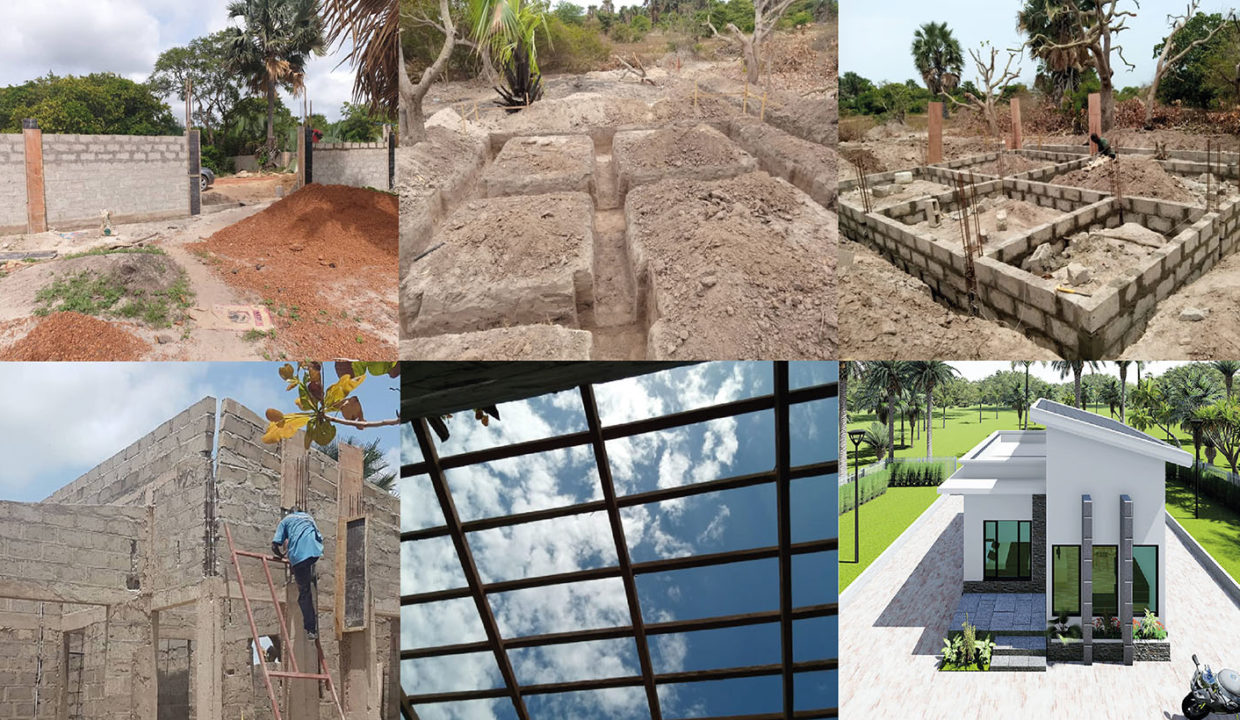 Dreamhouse by HomeLand in the making!
Buy a Plot, Build Your Home in The Gambia!
For one of our clients, we build one of our dream homes type Butterfly.
After assisting them in finding a suitable plot of land in Sanyang they also chose HomeLand to build them their home.

Design: Butterfly
Price: 1,320,000 GMD / $26,400
Build: Turn-key
Location: Sanyang The Gambia
Started: June 8th 2021
Finished: Before the end of August 2021

Interested? Call us at +220 7107606 or 7678846. See all our 11 designs at www.homeland.gm or www.gamrealty.com
Build a house in The Gambia with HomeLand a design and construction service offered by GamRealty which realizes your dream home. Quality build homes to be built on your plot of land in The Gambia. With a choice of different well-thought designs and floor plans, two-, three-, four or five bedrooms, single floor, 2 or 3 stories. And all built to last a lifetime with a 2-year guarantee. Prices mentioned excluding land.