Leads and Sales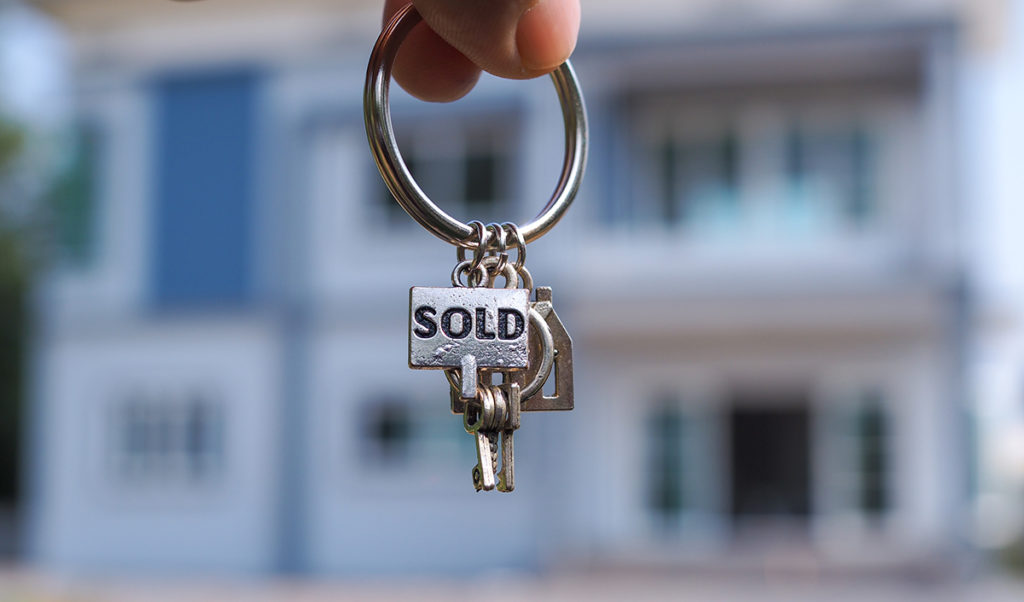 Are you ready to get more leads and sales for your real estate project in The Gambia?
GamRealty's lead generation funnels being a key part of our services are a different animal. They are a vital piece of your digital marketing. Get ahead of your competitors, let prospect buyers inform you about their needs and build lasting relationships with those customers.
Let's dive in… and see how GamRealty's Sales & Marketing Services can help you achieve this.
Marketing is the process of 'identifying, and satisfying customer needs profitably'. Lead generation is the start of the interaction process with potential customers. It is identifying the people interested in what you have to offer. To clarify leads aren't customers. Leads are potential customers. If you are looking to increase sales, then generating more leads for your business should be a core focus of your marketing.
The funnel is the process that, well 'funnels' potential leads through your business to convert them into customers. We at GamRealty understand how to build and execute lead funnels. Through targeting the European market, specifically UK, Netherlands and Belgium with our online marketing campaigns we find interested buyers for your projects and developments in The Gambia.
It all starts with traffic and traffic can come from three sources:
– Paid media (advertising, pay per click). We use Google Adwords and advertising on lead real estate sites as rightmove.co.uk, zoopla.com and aplaceinthesun.com (UK market)
– Owned media (blog posts, website, social media, content marketing)
– Earned media (word of mouth, referrals, reviews)
Converting traffic into leads is the first stage of your lead generation funnel. When we buy anything, we go through a process. From first becoming aware that we have a need to considering the options and taking action that fulfill that need.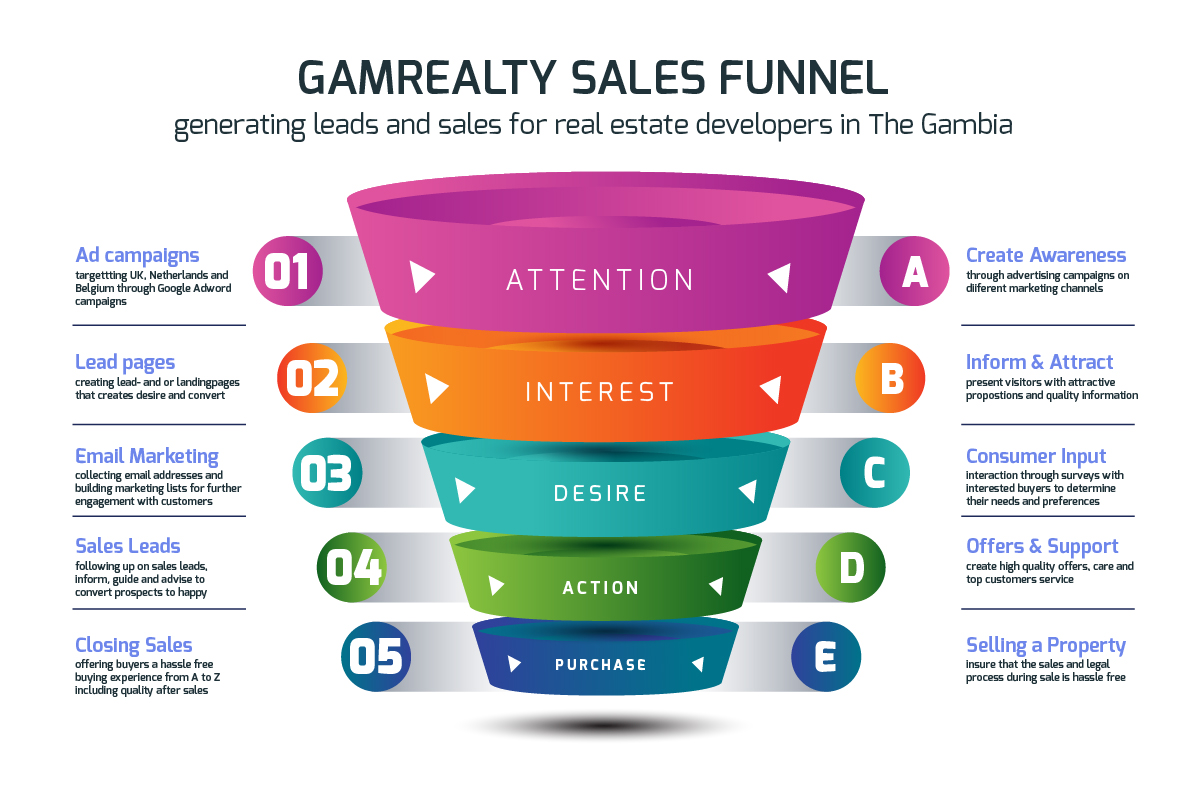 "Our lead and sales generation funnels should help move potential customers from attention to action."
This flow from attention to action is usually illustrated by a funnel shape. Pour traffic into the top of the funnel and customers come out the bottom. The problem when it comes to lead generation is the funnel does not have any sides, so potential customers could leak away at any stage. In other words, you only get out of the bottom a fraction of what you pour into the top. The better we understand our customer needs AND the journey they take to becoming a client, the better your funnel will perform. 
– The more website visitors we can convert into leads the better.
– The more leads you can convert into sales the better. 
With our sales- and lead generation funnels our goal should be to exchange a visitor's email address for something of greater value. Oncewe have their email address, we can nurture them through the decision process into becoming a customer.
Choosing GamRealty as your sales & marketing partner to attract foreign buyers for your properties will drive leads and sales.