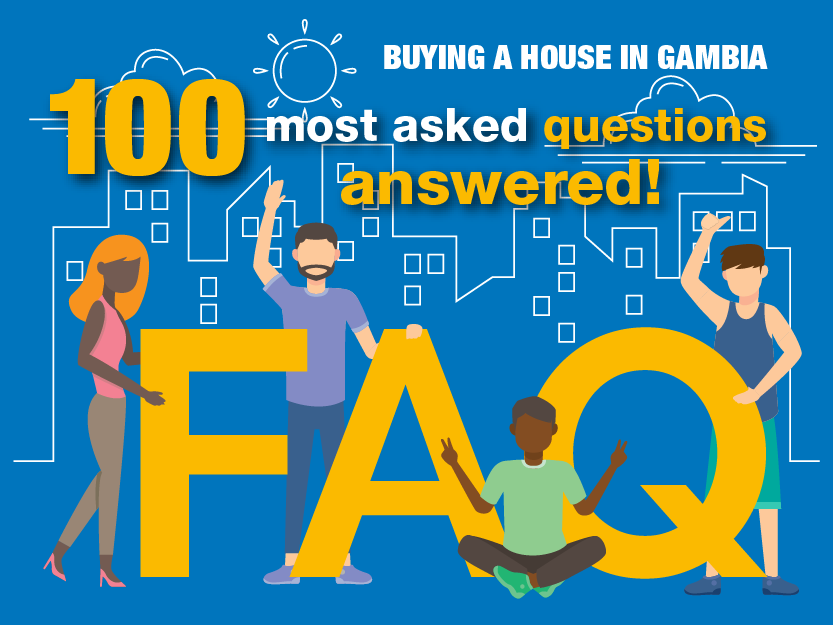 Frequently asked questions
We collected the most asked questions of our clients in the past year. If you can not find the answer to a question you have please let us know so we can add it. Sent your question to info@gamrealty.com
I am thinking of buying a second home. How are the property prices compared to for example Spain or Portugal?
Even though prices of real estate are rising in The Gambia and a lot of estate developments are being realized, compared to Spain or Portugal prices for comparable properties are fifty to seventy per cent lower in The Gambia. This combined with low living costs, a safe and secure environment, a tropical climate with over 2000 sun hours per year and a flight time from the UK of less than seven hours makes the Gambia the ideal choice to buy your second home.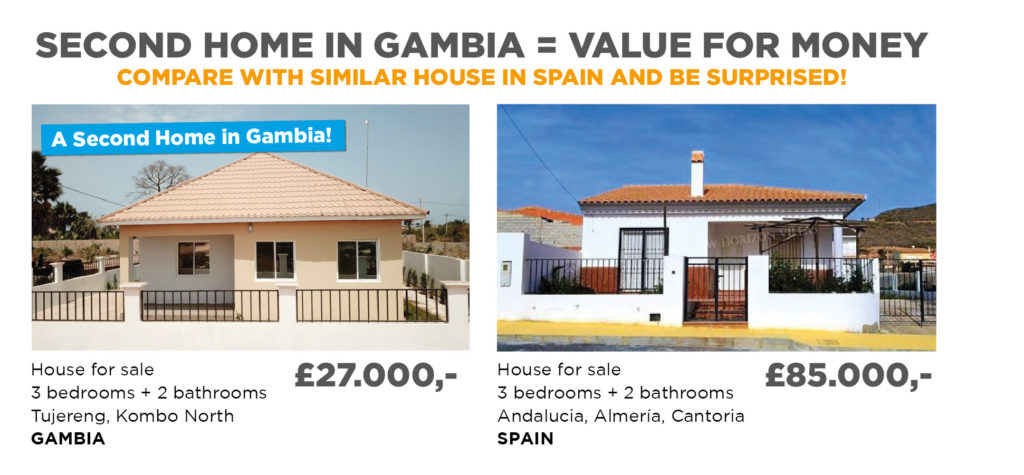 Is there an All-in service that assures me a hassle-free buying experience and or management of my property in The Gambia?
For Sure!
GamRealty offers premium services that care of all this and help you
– avoiding the pitfalls
– experience a hassle-free purchase
– with full-service property management of your dream home
Do I get the real tropical holiday feeling?
Also known as the 'Smiling Coast of Africa', you will love the mild year-round climate that gives you more than two thousand hours of sunshine yearly (even in winter) and the warm welcome from friendly locals. If you're looking for that perfect tropical beach and beautiful sunset, Gambia offers up tropical beaches with pristine white sand, lush green nature reserves and glorious landscapes galore.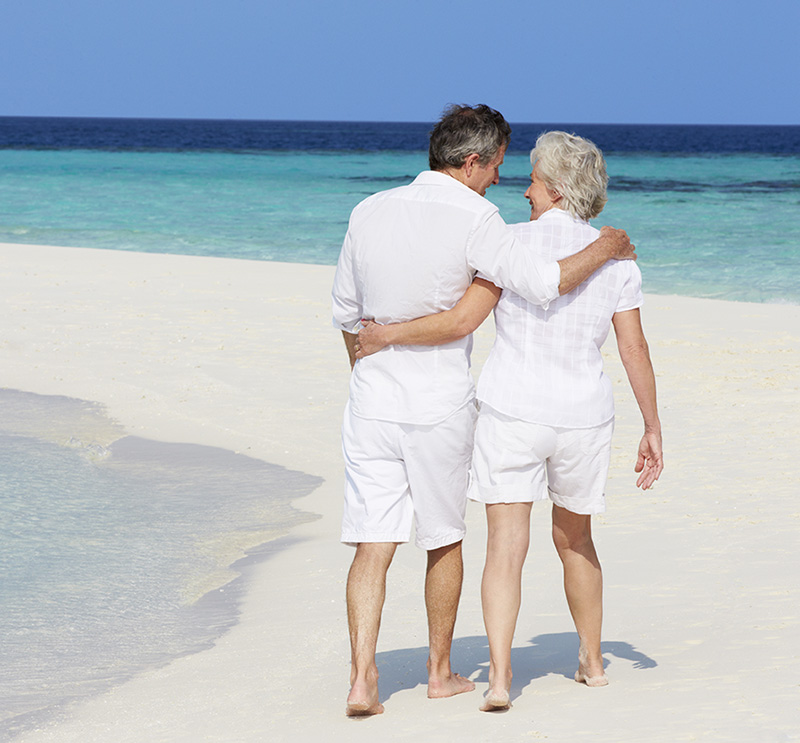 The Gambia is a small West African country, bounded by Senegal, with a narrow Atlantic coastline. It's known for its diverse ecosystems around the central Gambia River. Abundant wildlife in its Kiang West National Park and Bao Bolong Wetland Reserve includes monkeys, leopards, hippos, hyenas and rare birds.
Climate:
The Gambia has two distinct seasons; wet and Dry Season. The Wet Season is characterized by rains and is usually short from June to October, with most of the precipitation falling within an hour or less. The Dry Season ranges from November to May and during this period, the months of November to March are cool and usually characterized by intermittent chilly breeze (warm for most Europeans). January to April is often associated with the Harmattan winds that blow from the Indian and Atlantic Oceans.
Generally speaking, living, working and travelling throughout the Gambia is trouble-free.
However, like anywhere else, people should use their common sense, apply basic precaution measures, and be vigilant of any potential threats to their safety and security. You are unlikely to encounter violent crime incidents, and the most common threats in The Gambia are petty street crime such as pickpocketing, bag snatching, and theft. But this is not different as for example you visit life in a European city. The most common places where it could happen are in crowded places such as market areas.
Apart from adding the "The" to its own name (it is short for The Republic of Gambia), they also call themselves "The Smiling Coast of Africa", alluding to their cultural diversity, developed tourism and safety for visitors.
And to be fair, for an African country, The Gambia is mainly safe and trouble-free.
How did the sales prices evolve in the last 5 years?
Real Estate in The Gambia has been a rapidly growing industry over the past several years. The "discovery" of this beautiful stretch of land nestled within Senegal in West Africa has led to significant investment and the development of new properties. Holiday homes have begun springing up all along the smiling coast.
In the last 3 years, Land prices have increased, especially around the Coastal Area and the more popular areas as Senegambia, Kotu, Kololi, Brufut, Fajara, Brufut Heights, Brusubi and Bijiloo.
So now is the right time to buy a second home in the Gambia!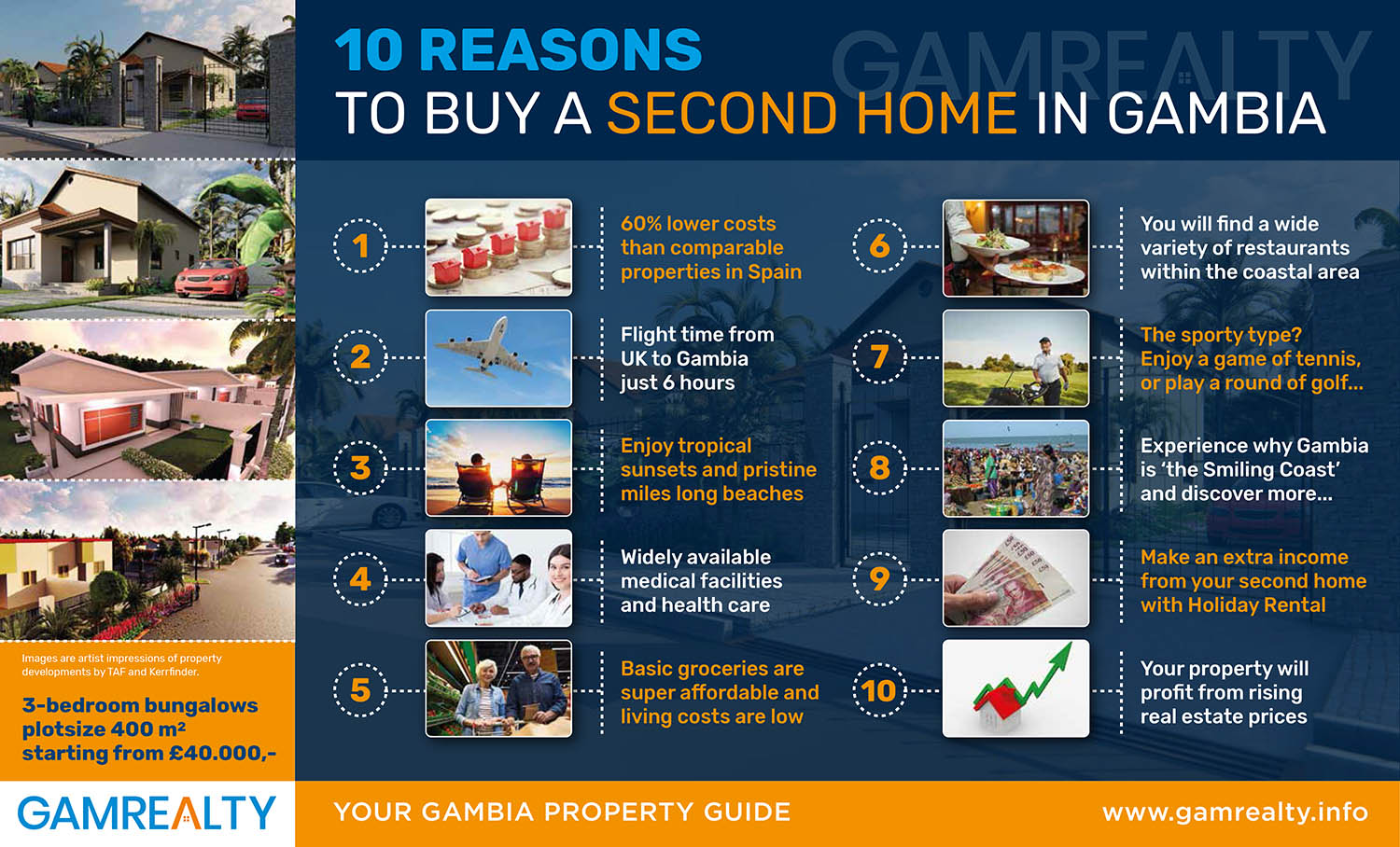 I want to see great looking property pictures.
Listings that are exclusive to GamRealty as a sales agent will provide you with representative quality pictures. If you subscribe to the Essential – Buyers Support package, making custom quality pictures of selected properties, surroundings and views are part of the service.
Can GamRealty help me with the purchase of a house?
As a first in The Gambia Real Estate Market GamRealty offer prospect property buyers a service with a total focus on the buyer. Real Estate Agent (or Sellers Agent) often wear two hats and juggles between seller and buyer, GamRealty Buyer's Support is fully independent, objective and transparent and will guide you through the buying process saving you time, money and stress.
Buying a house is a very exciting time and one that buyers should prepare for. Making a mistake when buying a house can lead to many future headaches. Of course, the buying process of a property in the Gambia has similarities with Europe or the USA. But local laws, restrictions, acquiring legal documentation, the approach of agents and middlemen can make the buying experience 'stressful' to say the least.
What is included in Gamrealty's Buyers Support services?
We offer different support options for each phase you as a (prospect) buyer are in.
From just exploring and browsing through properties offered for sale to in-depth information about the Gambia real estate market to personal dedicated Buyers Support.
What are the Sales Commissions to be paid?
When selling a property the Agent fee will vary per agent or agency but can start from 5% up to 10%. Negotiate to get you the best rate.
When buying the seller will pay a fee to the Sales Agent.
When the buyer has the assistance of GamRealty with Buyers Support, the buyer will pay a fee to the Buyers Agent in this case GamRealty. This fee always will be determined upfront and is part of a written agreement.
Can I get a mortgage in the Gambia?
Yes, obtaining a mortgage is possible with a number of banks in The Gambia.
These are the basic requirements needed
– Proof of Income / Financial Resources
– Collateral /guarantee often will be a requirement
– Mortgage transactions must/can be conducted by a lawyer.
– The property to be mortgaged must be situated in The Gambia
– Property Documents to be properly executed
– Mortgage agreement documents to be properly executed too.
What types of Land Ownership exist in the Gambia?
In Gambia, there are three types of land ownership. (Note: All land belongs to the Government with the exception of Freehold)

Freehold
– Owner has full ownership and jurisdiction
Leasehold (99 yrs)
– Owner leases the land for a period of 99 years. (Gambians only) This lease is automatically renewed.
Leasehold (50 yrs)
– Owner leases the land for a period of 50 years. (Non Gambians) This lease is automatically renewed.
Customary
– Is considered as a lease but ownership from month to month.
Are there restrictions to the use of the land?
In Gambia, there is a TDA (Tourist Destination Area) restriction which means there can be no residential property be build or used within this area.
How much does hiring a lawyer cost?
A lawyer's cost in the Gambia usually depends on the type of land that the client wants to buy. If the land is freehold, they usually charge between 5% and 10%. If it is leased land, the charge is usually 5%. The prices may also be negotiable depending on the lawyer and the agreements.
The notary can be done in The Gambia for as little as D500 without a lawyer.
If a lawyer is needed it may be more.
What papers do I need to stay long term in the Gambia?
You will need to apply for a residential permit (RP)
RP A (Non-Worker) = D1850 + D100 (for the form).
RP B ECOWAS = D1850 + D100.
RP B NON-ECOWAS = D3100 + D100.
If you're from a NON-ECOWAS country you also have to pay for an Alien Card = D1500 + D100
Tarifs 2020.
In most cases, these documents will be given without a problem.
For an overview of all permits, licenses and other legal documents click here. (link to Legal)
What is Ecowas? Click here for a full explanation.
How long is the buying process for a house or plot of land?
There is no straight forward answer to this. Normally when all parties work together, all papers and requirements are in order and no obstacles are encountered it can be done in 4 or 8 weeks. GamRealty Buyers Support can help you to keep the buying process within acceptable limits and save you money and time.
Which risks are there when buying a property in the Gambia?
In the Gambia, it is not about the house but all about the Land the property is build on.
It is important that all papers regarding ownership and paid taxes and duties are checked.
If you are purchasing undeveloped land in The Gambia there are often development timeline requirements set forth by the government. It is common that you are required to build at least basic infrastructure such as a well and building or foundation within a 2 year period. Development requirements should be determined before any purchase at a governmental office. If development requirements are not met the land will return to state ownership.
Be sure to validate that the person/agency you are buying real estate from is the correct owner. Due to development requirements land has often returned to government ownership. The "owner" may often have a valid legal document stating ownership but in fact, the land is not owned by them. Even without them knowing. It is possible to pay for land from this person or community and later discover that you still do not have ownership.
To ensure a safe and successful step into The Gambia we at GamRealty can help you. If you have any questions or concerns feel free to contact us and we will be happy to inform you.
How do I prevent unwelcome surprises and avoid pitfalls?
Do you want to avoid surprises?
GamRealty Buyers Support will help you to avoid unwanted, costly and stressful surprises.
Is there a purchase guarantee?
Purchase guarantee is not a common practice but when registered in the Sales Agreement as a Condition it could be applicable/effective. This solely depends on negotiations between buyer and seller.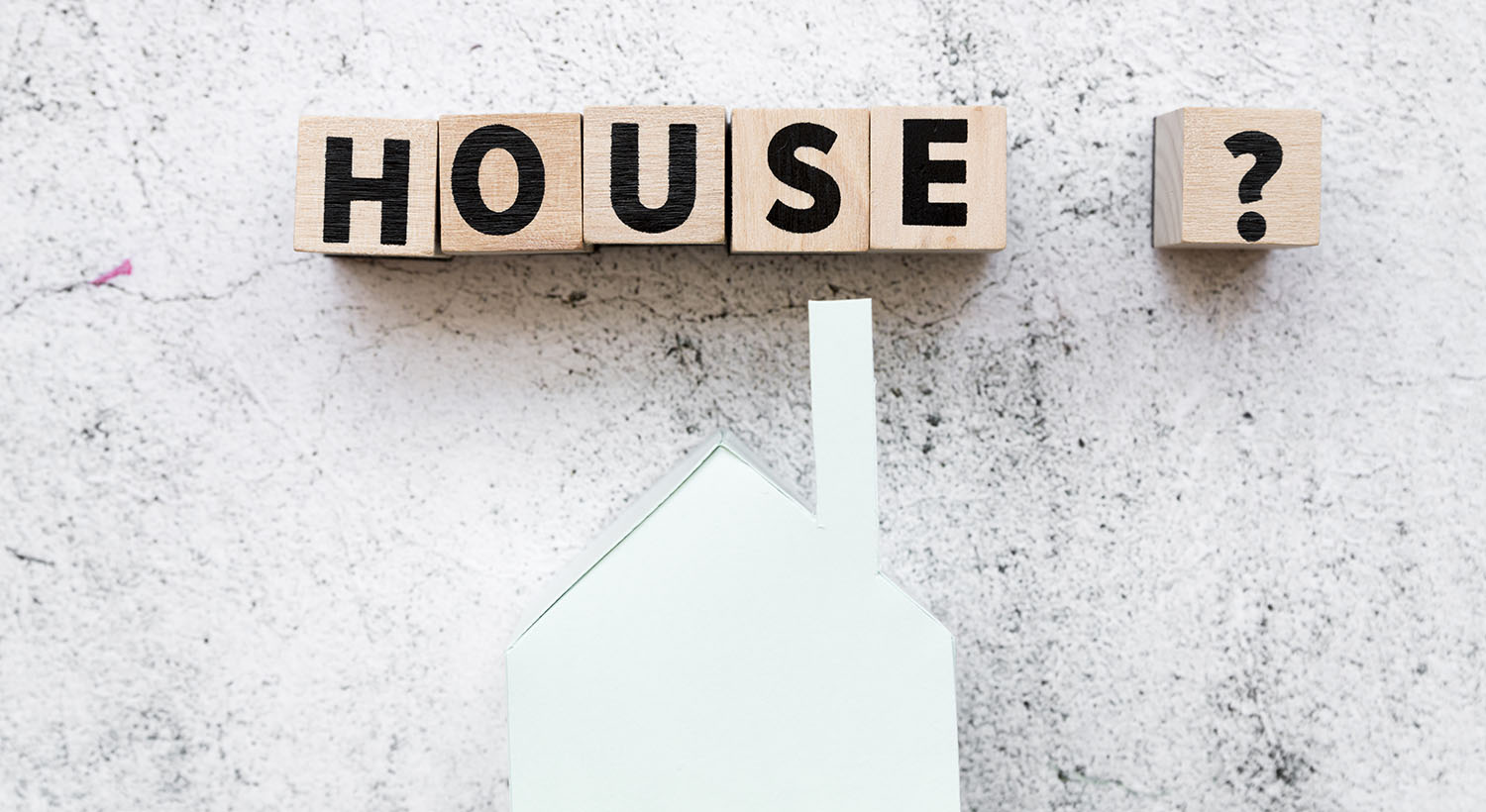 How do I know a house has no faults?
GamRealty can arrange a quality inspection of the property you are planning to buy. You will receive a full report about the premises which will inform you about the state of the most important parts of the property. Such as structural, roof, electric wiring, water supply and taps and the possible presence of termites in wooden structures.
Can I get a technical inspection?
Currently, companies that are specialized and offer technical inspections are non-existing. But GamRealty can arrange an inspection when required through their network.
Soil investigation for private properties and land is non-existing. Due to the lack of industrial or other large scale pollution, The Gambia has no soil contamination within urban areas.
Which yearly recurring costs I will have?
No charges required for house owners both for citizens and non-citizens. All laws are the same regarding house ownership for citizens and non-citizens. However, there is a yearly Land rate tax to be paid for the land you 'own'. This is 0,015% of commercial value.
What are the yearly recurring taxes?
The Gambia has no yearly tax for house owners. As an ECOWAS citizen, you must pay an annual fee of 10,000.- if you are employed but a non-Ecowas citizen should pay 40,000.- if employed or has a business in the Gambia.
For an overview of all Taxes in the Gambia, click here.
House insurance can be given by insurance companies. They offer several insurances depending on the clients' demands.
Which insurances do I need or are required?
Insurances are not required but up to the owner's wishes. Fire and Allied Perils are recommended but not mandatory. The price can only be given when the value of the house is known and or the content in the house. Then a quote will be sent out.
How about the electricity supply in the Gambia?
Nawec is the government-owned exclusive energy supplier for the Gambia. Electricity is available throughout the Gambia with the exception of some of the remote areas upcountry.
Blackouts can occur ranging from a few minutes to a few hours. These could happen when maintenance is done, around the rainy season when heavy rainfall interferes or when the demand is exceptionally high around the tourists season.
There are multiple energy backup solutions available such as a generator, solar power or an inverter system. GamRealty can recommend or advise you on this.
The most populated area in The Gambia is Banjul Greater Area and has a population of ± 1.000.000. Most properties that are listed are within this area and will be between 5 to 20 minutes from the beach depending on the property location.
Local shops – Mini Markets – Super Markets (imported goods) are available throughout and they are opened 7 days a week from morning till late evening. You will also find most other stores such as furniture, DIY, boutiques, healthcare centres, hospitals, restaurants, bars and hotels within this area.
Gambia Insights
Which medical healthcare facilities are there available in the Gambia?
In the Greater Banjul area, where most residential areas are located, you will find a number of private health centres that are staffed with qualified and experienced medical staffs of which most of them have studied in Europe or the US. They offer proper healthcare and most of the centres or clinics also work together with international insurance companies.
The healthcare system in the Gambia is built around 3 levels which are Primary, Secondary and Tertiary. There are to date 4 referral hospitals that are operated by the government. In addition, there are 8 main health centres and a further 16 smaller centres, 200 plus mobile clinic unit teams as well as the Medical Research Council which is funded by the UK Government. There are also a number of privately run clinics that offer quality services as well as a few health-focused NGOs operating in the Gambia.
Within The Greater Banjul Area there are a number of hospital varying in size and services.
How are the daily living costs in the Gambia?
If you are planning to buy a property in The Gambia you may ask yourself how much do things cost in UK British pounds, Euros, Dollars or even in Dalasis? On the whole prices of everyday products are cheaper than in Europe, but some items, particularly imported supermarket products, can be higher.
See prices of most essential products.
Which kind of restaurants do I find in the area?
The Gambia has many local places where you can eat local food at very reasonable prices and a number of 'top' quality restaurants serving the best seafood, Indian dishes, Italian, Gambian, Lebanese, European & other cuisines. Most of them are located within The Greater Banjul Area.
The Gambia has 2 vastly different golf courses within its boundaries, each with 2 characteristics that are quite striking. You do not play on to Greens, but onto Browns. The putting surfaces are made up of a composite of sand and oil, which provides an adequate putting surface once it has been swept.
The newest golf course that The Gambia offers is situated right here at Kololi Beach Club. You are well-advised to try your arm on this quaint par 3 course, which is ideal for beginners to explore this marvellous game as well as for experts or advanced players to practise their medium-short game. This course has been specially designed and takes up very little of the twenty-four acres of Kololi Beach Club, but one can be assured of a thoroughly decent and rewarding game of golf.
The Fajara Golf Course Gambia an 18 hole par 69 golf course next to the beach. Fajara Club has much activities to offer all ages. We bring you the best of what The Gambia has to offer. We live it here and so we can give you the most up to date information in the Gambia on your travel be it Hotels, Tours, Places, Food or Expatriates moving in. The Fajara club is a fun place for children of all ages. The pool is there for your children use please supervise when on Fajara Golf Club grounds. Golf, billiards, squash, tennis, darts and much more.
Yes, you can. Visiting the club and registering as a member can be done easily.
Are there ex-pat communities in the Gambia?
Yes for almost every nationality you can find a community in The Gambia. Some are organised and regularly organize get-togethers others are more informal and meet around there favourite places or at sport, fitness or hobby clubs. On Facebook and websites, you will find communities that also offer a lot of information about living in the Gambia, how to join and more.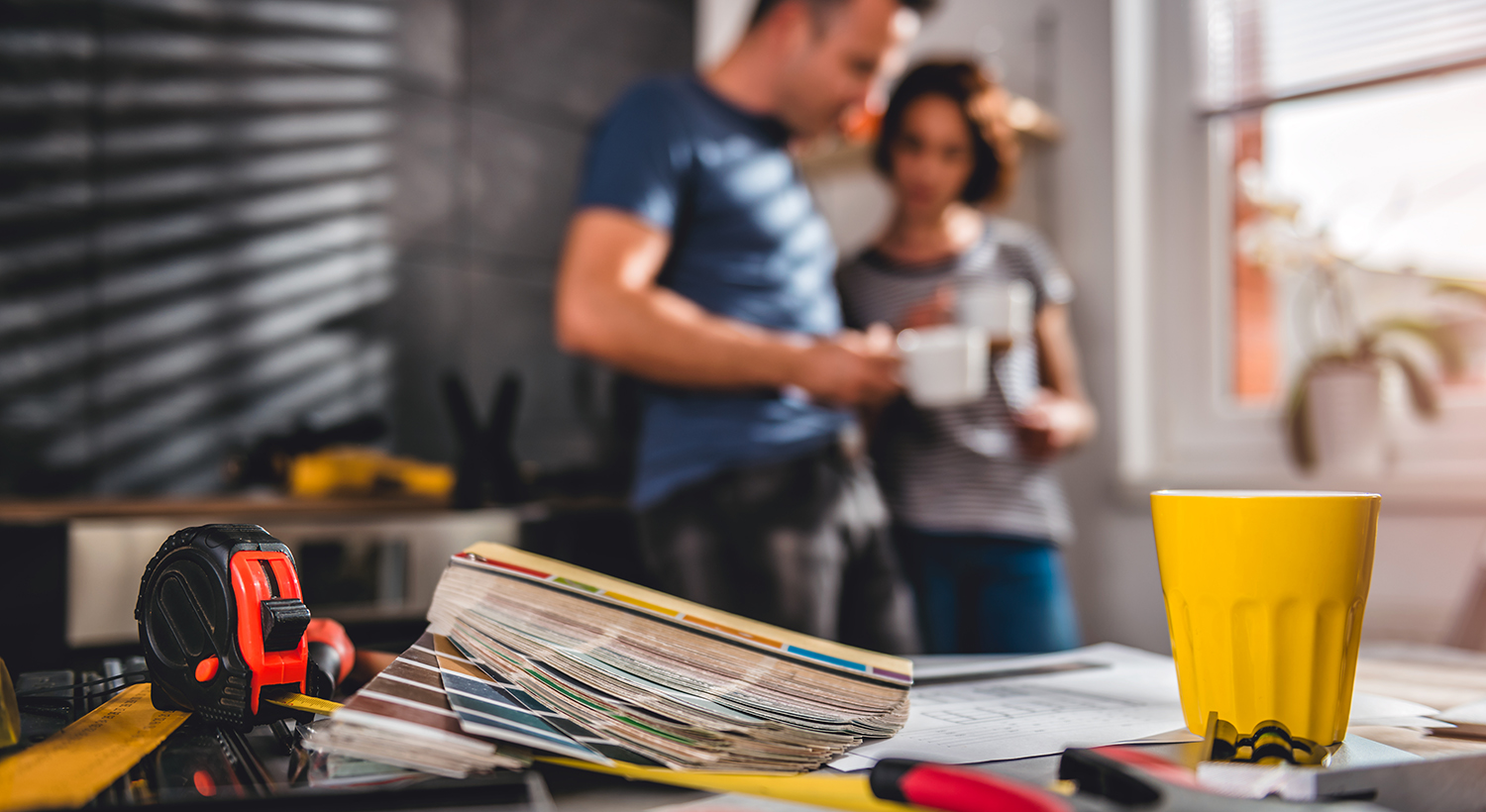 How about renovation or building?
Improving your private house is no problem and requires in 99% of the cases no approval, permits or other. Keeping within boundaries, respecting neighbouring properties and or views, its left to common sense. For big commercial properties, there are restrictions and regulations.
Who can install a modern bathroom or kitchen?
There are several suppliers of modern imported kitchens complete with modern equipment to European or US standards. GamRealty can recommend or advise you qualified suppliers/installers.
Local Plumbers are widely available. GamRealty can recommend or advise you qualified plumbers.
Heating systems are non-excisting as temperatures rarely fall below 18 degrees. (December, January). The Gambia has a subtropical climate with plenty of sunshine throughout the year and average temperature highs between 29°C and 34°C.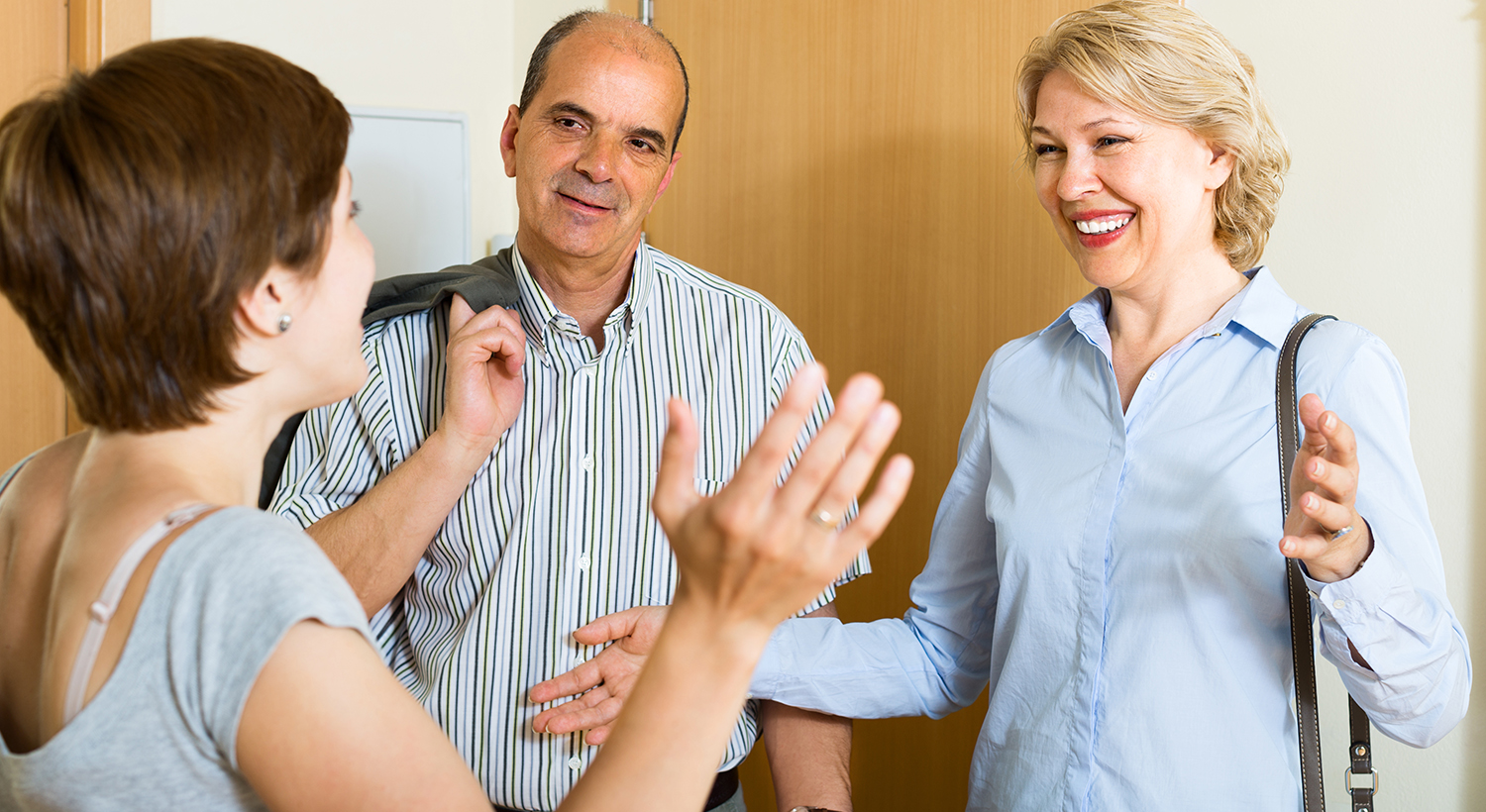 Can I have guests in my house?
Yes, you can have guests visiting you with no problem.
If you are not around for a certain period of time and want to rent out your property to create an extra income GamRealty can take care of welcoming your guests and give access to your property. We also show your guests around and give a short explanation of the main facilities on your property.
Can I welcome my family members of friends during the holidays?
Yes, you can have family and or friends visiting you with no problem. During holidays or any other time of the year, you have people visit you and stay at your home.
When you interested in creating an extra income from your property GamRealty offers a rental listing service where you can list your property on our website and or other promotion channels we have.
Together with you we can deal with possible tenants and take care of the rental process and management during the renting period. Of course, you can always advertise your property yourself on the several FaceBook groups that are available to attract tenants.
How much can I charge for this?
The rental price depends on what your property has to offer. GamRealty can help you in determining the price based on the local going rates. But for sure renting is a smart idea and a great way of creating an extra income.
When you have a subscription to one of our Property Management Packages GamRealty will take care of welcoming your guests and give access to your property. We also show your guests around and give a short explanation of the main facilities in your property.
Choose GamRealty Property Management to rest assure that maintenance of your property is in good and trustworthy hands while you are absent.
Interested in our Property Management offer? Sent a request to support@gamrealty.info or call us at +220 2696613.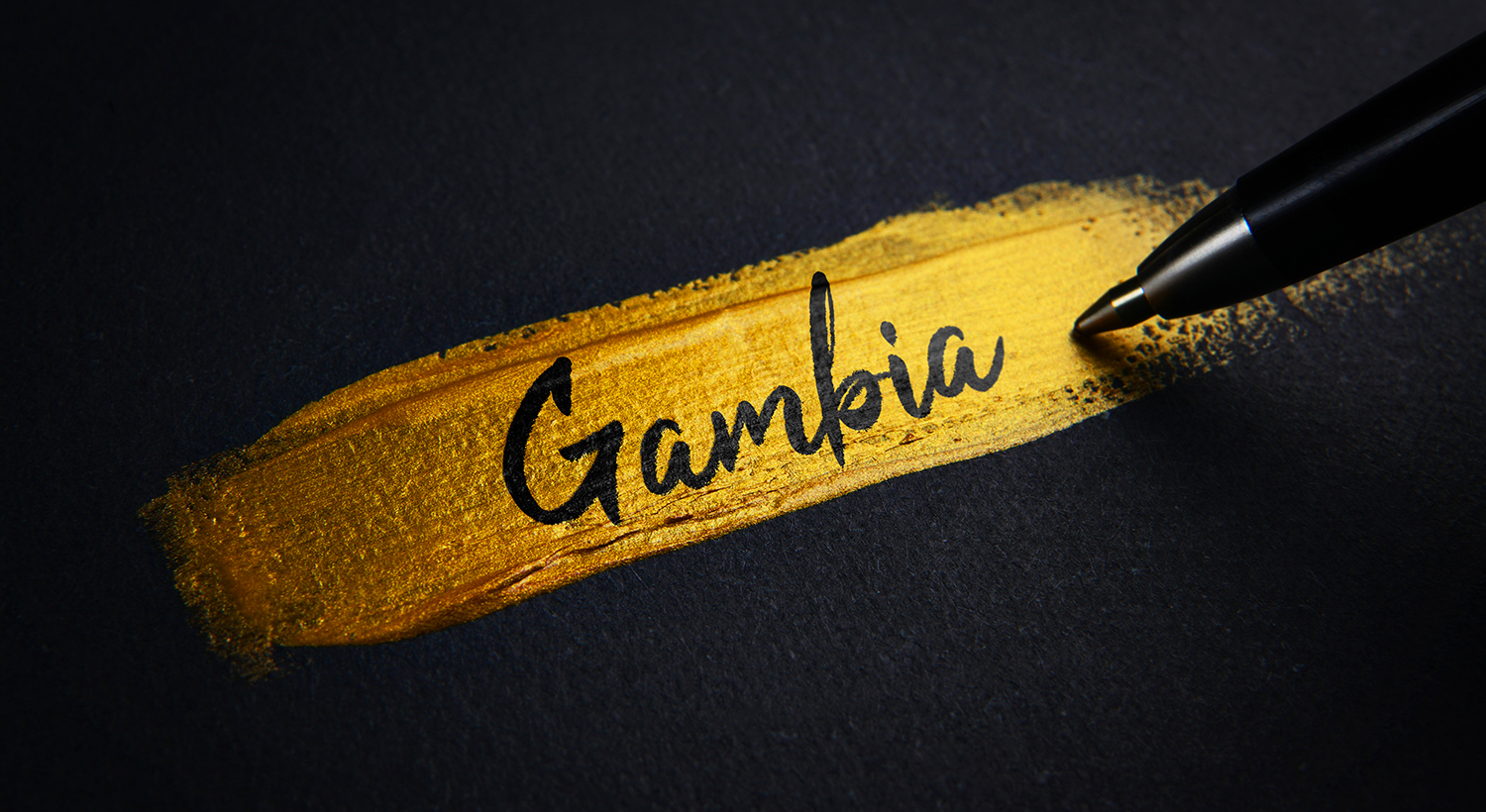 How good are the doctors and hospitals?
The quality of medical care depends on the hospital you choose. The level in private owned and operated hospitals is the highest. Basic healthcare and services provided by these hospitals is satisfactory. There are also 2 diagnostic centres that have modern equipment like MRI scanners and such.
How many flights are there to the Gambia?
The total for 2018 was 1228 flights, excluding flights coming in from other African countries.
From Europe there a numerous airlines that offer direct flights to Banjul International Airport.
For example, a flight from a UK airport normally will not take more than 6 to 7 hours!
Can I park my car at the airport?
Yes, you can. But there is no secured or fenced parking areas as you know them fro European airports. No, only at your own risk. The airport is not responsible for any car that is left there.
The Gambia has a subtropical climate with plenty of sunshine throughout the year and average temperature highs between 29°C and 34°C.
The Gambia lies in a region that has arguably the most agreeable climate in West Africa; the weather is subtropical, with distinct dry and rainy seasons. From mid-November to early June, coastal areas are usually dry, while the rainy season lasts from late June to October. The Gambia has more than 2000 hours of sunshine per year!
Second-hand cars are available in a wide range of prices varying from $500,- up to you name it. Gambia has a vibrant trade in second-hand cars imported from Europe and the USA.
Of course, you can also buy a new car from one of the local brand dealers.
When you want a daily driver you can hire one. Usually, they are available 6 days a week with one day off (depends on what you agree). Monthly 'wages' around 3500 dalasis = $70,-
Hiring a cook is no problem and very affordable. Often this will be the 'maid' that cleans and cooks for you 7 days a week. Often they have a quarter within the compound.
Hiring a cleaning lady is no problem and very affordable. Very often this 'maid' that cleans can also cook for you 7 days a week. Often they have a quarter within the compound.
You can get the services of a Security Company which offers several services. You can also hire a 'watchman'. A person that will be present in your compound during the times you prefer or even 24/7. Often they also perform cleaning or the area around the house, maintain the garden, clean the pool (if you have one) and wash your car. They can also do small shopping for you. Monthly costs will start around 3000 to 5000 dalasis.
The Gambia offers diverse sights and sounds that can be experienced through different excursions ranging from City Tours of Banjul to a 4-day land rover safari to the interior of the Gambia. One can even go beyond the frontiers to some parts of neighbouring Senegal.
All excursions can be booked through tour operators who are either members of the Travel and Tourism Association of The Gambia (TTAG) or non-members and local agencies. It is also possible for excursions to be arranged by the private hire vehicle/boat charter.
Useful Items to take during excursions include cameras and spacious memory card, suntan oil, insect repellent, wrap-around for ladies, Hats, binoculars, sunglasses and a bottle of water (although drinks may be available during excursions).
The Gambia is mainly Islamic, but can I drink alcohol?
The Gambia may be Islamic but alcohol is widely and free available. You will find all known brands in the local supermarkets and at wholesalers. You can drink alcohol with no restrictions.
What does a bottle of beer or glass of wine cost?
You can buy a glass of wine for 150 dalasis and a bottle of good quality local Julbrew beer for 50 dalasis. Canned soft drinks are 50 dalasis and 20 ml of bottled water (many brands available) for 25 dalasis. £1,00 is ± 65 dalasis. You can buy known brand cigarettes from 50 to 85 dalasis.
Read more about prices and living costs.