Studios Apartments and Penthouses for sale Kololi Gardens – luxury, location and convenience.
Stunning views & superb atmosphere in the heart of Kololi are waiting for you.
We are thrilled to introduce the latest gem in Kololi, The Kololi Gardens by Omnium. Seize this unique opportunity to become one of the first residents in this exciting development at special introductory rates.
Nestled in a lush, green setting just behind Kololi Sands, this complex comprises 120 units, including elegant penthouses, all strategically located. The pristine beach is a mere stone's throw away, as are the vibrant Senegambia strip and the International Conference Center.

Anticipated to commence by the end of 2023, construction is set to be completed by 2026.
FOR MORE DETAILS CALL US AT +220 2696613
AND WE ARE HAPPY TO ASSIST YOU IN BUYING YOUR SPOT IN KOLOLI GARDENS!
To be realized:
– 10 Studios
– 54 1-Bedroom Apartments
– 50 2-Bedroom Apartments
– 6 Penthouses
Special Introduction Discounts:
Take full advantage of our 3-year payment plan by purchasing an apartment before 31.12.2023, and receive an additional 5% introduction discount when buying before 15.10.2023! Our 3-year payment plan entails seven instalments, with the last payment due on 31.07.2026. Contact us for further details.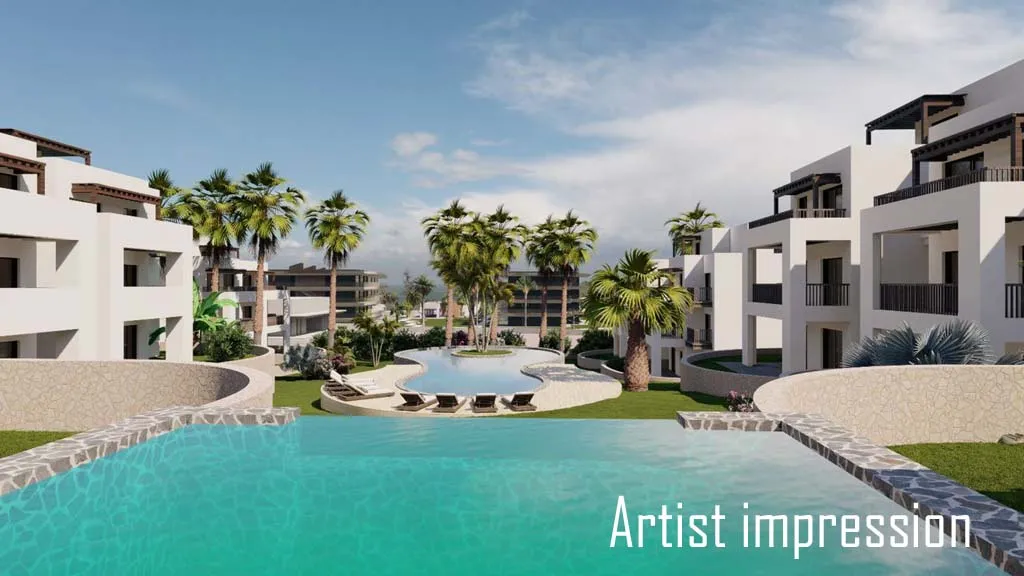 Kololi Gardens – Where luxury, location, and convenience converge. Expect stunning views and a superb atmosphere in the heart of Kololi.
Each meticulously designed 1- and 2-bedroom apartment offers a spacious balcony or garden-access patio. The exquisite 3-bedroom penthouses are embraced by balconies, while top-floor studios also feature balconies. Every unit is equipped with pre-installed bathrooms and kitchens, complete with appliances like a dishwasher, washing machine, induction cooking hub, oven, extractor, and fridge/freezer. All rooms are pre-installed with air-conditioning. Each penthouse and apartment at Kololi Gardens includes a convenient pantry, enhancing practicality and convenience in your living space.
Kololi Gardens Pricing Plans:
1-Bedroom: Starting from €100,400 (euro)
With 57 sqm indoors and 14 sqm or more outdoor space, it's ideal for both short and long-term stays.
2-Bedroom: Starting from €159,900 (euro)
Featuring a welcome addition, the pantry, with indoor space of 82 sqm or more, all boasting balconies or patios.
Penthouses: Starting from €272,800 (euro)
The epitome of luxury, offering 3 bedrooms, 132 sqm or more indoors, and balconies on all four sides.
Studios: Starting from €87,900 (euro)
Located on the top floor, these studios offer a spacious 44 sqm, larger than many in the area, with balconies of 13 sqm or more.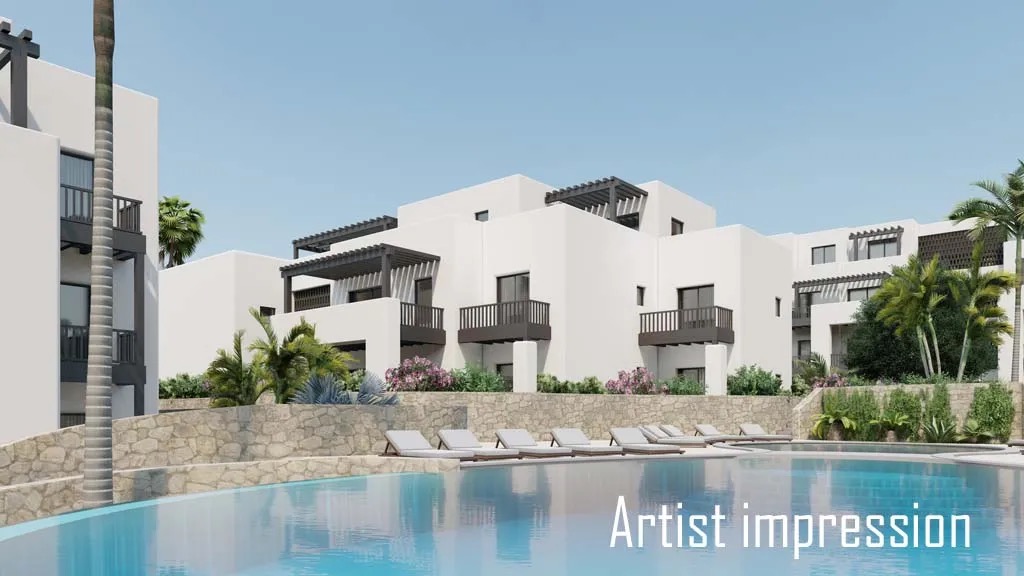 Good to know
FOR MORE DETAILS CALL US AT +220 2696613
AND WE ARE HAPPY TO ASSIST YOU IN BUYING YOUR SPOT IN KOLOLI GARDENS!

Prime Location in The Gambia's Premier Tourist Area:
Kololi Gardens will be constructed in a prime location within The Gambia's most popular tourist area: Kololi. Situated next to the newly opened Sir Dawda Kairaba Jawara International Conference Center, it's only a few hundred meters from the beach and the famous Senegambia strip, where you'll find various banks, shops, cafes, and restaurants. The grounds are surrounded by lush nature and are home to many bird species, as well as green vervet and red colobus monkeys.
Early Decision Advantage:
Our prices start at 87,900 Euros, but until the 15th of October, you can enjoy a discount of up to 10%. Don't miss out on the opportunity to purchase a Studio for only 79,110 Euros. For all purchases made before the end of 2023, we offer a 3-year payment plan. Contact us now for more details and secure your dream home in Kololi Gardens.
FOR MORE DETAILS CALL US AT +220 2696613
AND WE ARE HAPPY TO ASSIST YOU IN BUYING YOUR SPOT IN KOLOLI GARDENS!